Focus on Value – Value in Focus Experts of Value
For more information
and let us advise you without obligation!
Focus on Value – Value in Focus Experts of Value
For more information
and let us advise you without obligation!
About us
Our experts of value offer valuable, dynamic, independent and profound advice in the field of economic valuation for a variety of entrepreneurs, businesses, and professionals. Global markets show unprecedented dynamics, so the knowledge about your value-drivers and economic value has become more and more important. Creating sustainable value is what moves the world.
Complex decisions
As director or entrepreneur, daily decisions need to be taken in order create economic value for your company. Some decisions, such as conflicts or the acquisition or sale of a businessare excluded from the "business as usual" and are very complex, far reaching and emotional. With this kind of decisions you may need an independent Register Valuator, with whom you can share your ideas and whom can provide you with valuable advice. Value Drivers Business Valuators will be there for you to help make the right decision.
Accreditation, knowledge, and experience
Certified since 2008 as valuation expert and sworn in as Registered Valuator (RV) in the register of the SWBO. In addition, an active member of the NIRVIn addition the experience, dedication and passion for our profession results in a high quality and added value advice. We look beyond the numbers is what distinguishes us. Our consultants have been involved in more than 300 cases, business successions, acquisitions and valuations. For more information about our "track record", you can look under the heading references.
Our services
Value Drivers Business Valuators is the independent and committed advisor / counsellor which provides valuation services for entrepreneurs, companies and professionals in the field of:
What our clients say about us
Mr. Pandita is responsible for EMEO region. He studied in Sri Lanka, Moscow and the Netherlands.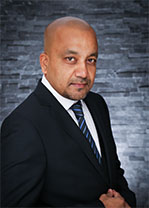 The driving force behind Value Drivers is Chris de Vries MSc RV. He has been registered as a NIRV Registered Valuator since 2008. He obtained the Executive Master in Business Valuation degree from TIAS School for Business and Society in 2014.
Register Valuator
Chris de Vries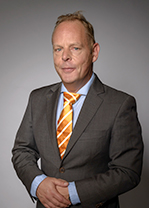 Manuel Hernandez, analyst, studied computer science at the University of Barranquilla in Colombia. He has been working at Value Drivers Business Valuators since 2012.